SciCord provides solutions for documenting both early and later phases of your formulation process.  The Formulation solution is designed for flexibility, while implementing a common framework for recording formulation experiments across the organization. Sharing of samples and results across formulators and analysts facilitates communication and team effort.
As samples are created in the formulation template, they can be assigned various kinds of tests and default attributes such as Quantity can be defined. The sample can then be used in any other document on the system. The tests listed in the table will be converted into Work Requests, which can then be assigned to analysts to complete.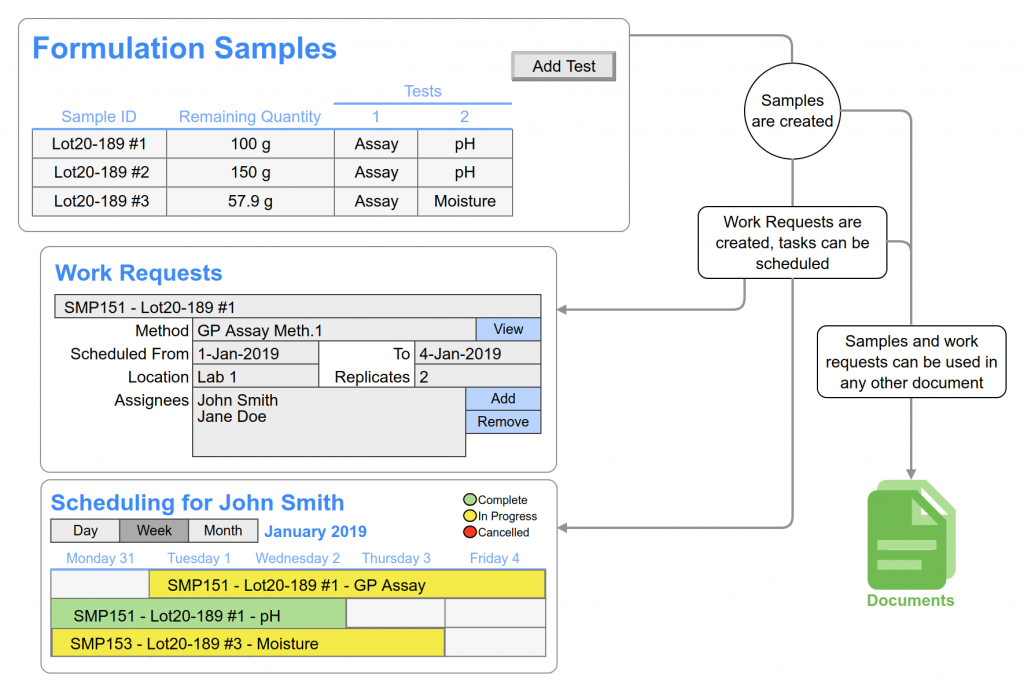 Additional details on the lifecycle and usage of samples can be found in the Sample Management section.
As work requests are completed, the results are imported back into the Formulations template to get an overview of the samples' testing across all documents.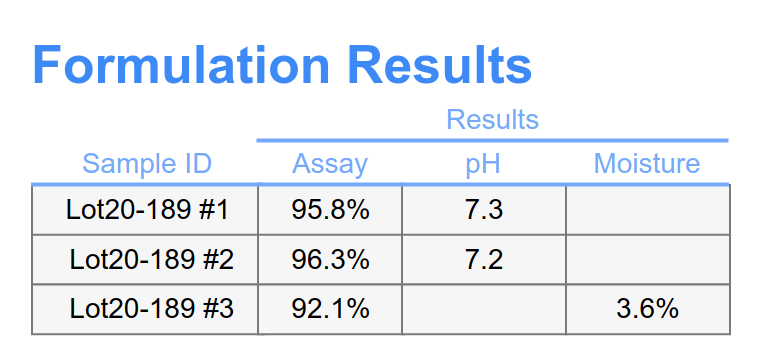 The template also has sections available for ingredients and procedures if the solution is being prepared in the lab: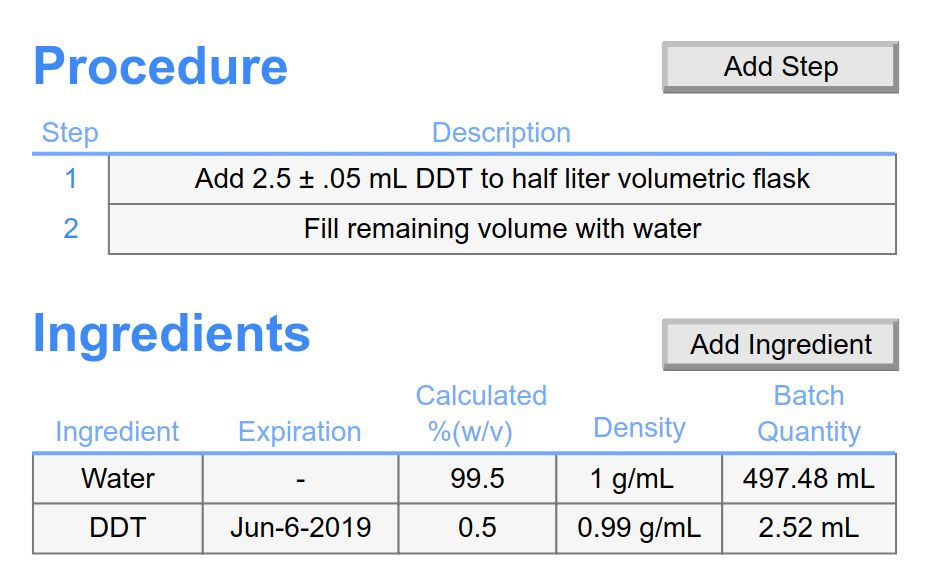 Additional Formulation features:
Annotate your work with attributes such as project, study, or status (active/inactive) to easily find previous work across the organization.
Automatic generation of batch or lot identifiers while maintaining your current identification format.
Record references to ingredients and equipment with a single click and automatically populate physical characteristics, safety and hazard information.
Ingredient table defines the target amounts and displays target weights or volumes based on purity and other factors.
Intuitive procedure definition to record the intended process and then capture weights or other measurements as your process is executed.
Define and label in-process samples, including the analysis required.
View in-process test status and results in the context of your experiment.
Clone previous work, modify, and execute.