Comprehensive Data Management for Pharmaceutical Drug Development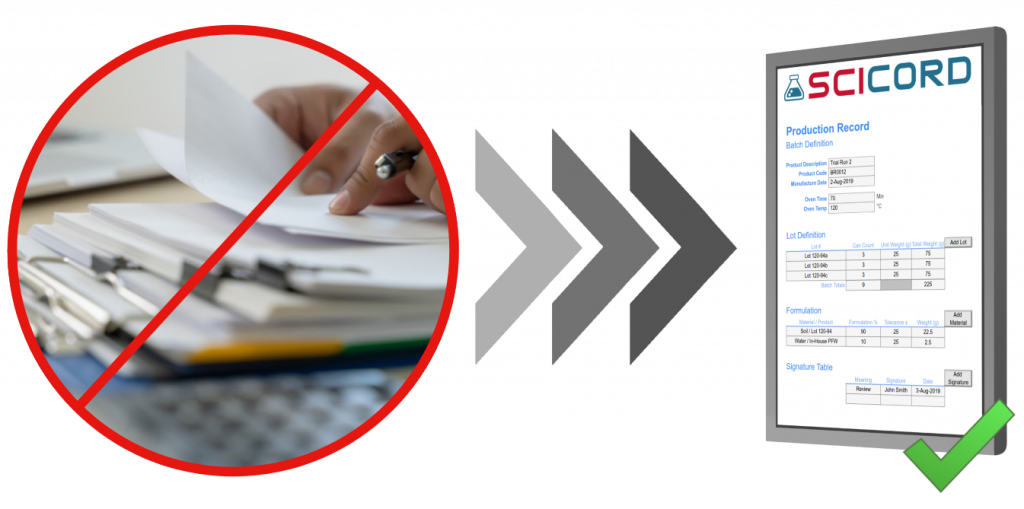 Groups involved in drug development
Pharmaceutical drug development requires management of large numbers of samples which in turn generate large datasets of process and analytical data. Managing drug development data using paper-based systems has proven inadequate and most development organizations have progressed to electronic solutions. The current challenge is to integrate the various electronic files and systems, and therefore avoid transcriptions and manual interactions, which can introduce errors and quality concerns.
On the surface, it would seem simple for different electronic tools to communicate. The reality is often – transcriptions and copy/paste. In some cases, information is siloed in the various groups which comprise a development organization. A typical development team can include the following functional divisions each responsible for a slice of the information pie:
Accurate sample definition provides the structure required for making sense of project information. An optimal sample management solution will:
Assist with sample definition using structured input techniques to avoid inconsistent metadata.
Print barcoded labels to reliably identify and record samples when used across the organization/
Track inventory and sample location. Additionally, provide chain of custody for controlled substances.
Organize the testing and tasks required for each sample.
A sample management solution will assure reliable association of information and sample.

Analytical
Generating quality analytical data is supported electronically by LIMS (Lab Information Management) and ELN (Electronic Lab Notebook) solutions.
Samples must be well defined and labeled (see sample management). Scanning barcode labels in a LIMS/ELN avoids errors linking samples and results.
Templating functionality in LIMS/ELN dramatically reduces the effort required to document complex procedures such as APSD/NGI and will increase compliance for regulated applications. Templating can perform validated calculations and reduce both recording and review effort.
LIMS/ELN assists definition of Resources such as reference standards, working standards, instruments, solutions, methods/SOPs. Once defined, a resource can be labeled and referenced to avoid duplicate documentation.  Usage logs to identify all instances where a resource was used assist when investigating excursions.
Recording attributable data is supported by LIMS/ELN and provides a mechanism to track analytical variability to a specific analyst or environment. LIMS/ELN also flags result excursions, either from expected analytical technique or from specifications.
The instrument interface functionality of a ELN can record instrument measurements automatically avoiding transposition or substitution.
LIMS/ELN can collate information for an analytical run and allow a scientist to make sense of the information at the test level and spot excursions.
Quality Reviews
The overall quality of data and efficiency of the review and approval process can be dramatically enhanced by introduction of a LIMS solution.  LIMS can reduce the effort required for documentation reviews by 30%.
LIMS makes all information accessible electronically and avoids tracking down notebooks, instrument records, or data files in cabinets or on file shares
CONCLUSIONS
---
Pharmaceutical drug development is conducted across multiple work groups.  To manage the intrinsic complexity of development and to be most efficient & compliant, each work group should implement an electronic solution – Electronic Batch Records (EBR), Sample Management, Lab Information Management (LIMS), and Electronic Lab Notebook (ELN).  These electronic systems, together comprise the data warehouse for a drug development project and ideally, the information stored in these electronic systems is combined in a visualization tool such as Spotfire or JMP to ascertain the state and viability of a drug project.
Implementing up to 4 different solutions across the organization is difficult and 'patching' the solutions together to communicate and share data would require a great deal of effort to coordinate.  Additionally, regular maintenance and upgrades across multiple 'patched' solutions will introduce additional risk and effort.
The ideal solution is a single vendor solution capable of providing benefit to each work group in the drug development team and seamlessly combining project information.   Additionally, the vendor solution should support the flexibility required for early formulation & method development and the structure required for GMP manufacture & analytical testing.
---
SciCord is a hybrid ELN/LIMS, featuring a spreadsheet paradigm, that combines the compliance and structured aspects of a Laboratory Information Management System (LIMS) with the flexibility of an Electronic Laboratory Notebook (ELN). The ELN and LIMS functions integrate seamlessly and enable your company to quickly reap the benefits of enhanced data and time efficiencies as you continue to meet compliance standards and follow GLP.
If you'd like to learn more about how you could use SciCord ELN/LIMS in your laboratory, please request a demo. Provide us your contact information, and we'll share a helpful demo that will show you how our ELN/LIMS could boost the productivity of your lab and enhance the quality of your data.