SciCord – an Informatics Platform that delivers!
Welcome to SciCord – the premier choice for an all-encompassing solution including functionality for Electronic Laboratory Notebook (ELN) and Laboratory Information Management System (LIMS) solutions, Batch Records, Stability modules, Inventory management, and much more.
At SciCord, we understand the importance of accurate and efficient data management in today's fast-paced, research and development, analytical, and manufacturing environments. That's why we've designed our Informatics Platform to be user-friendly, customizable, and packed with features to help streamline your laboratory operations.
Why SciCord Informatics Platform?
With SciCord, you can easily organize, store, and share your research data in a secure, centralized location. Our system allows for customizable templates for different types of experiments or workflows, and the intuitive interface makes it simple to input, retrieve, analyze and trend, and report data.
In addition to data management, SciCord Informatics Platform also offers a variety of other features to enhance your laboratory operations. Our system includes tools for sample tracking, inventory management, batch records, stability and data analysis, as well as integrations with other lab equipment and software. This allows you to streamline your workflow and increase productivity.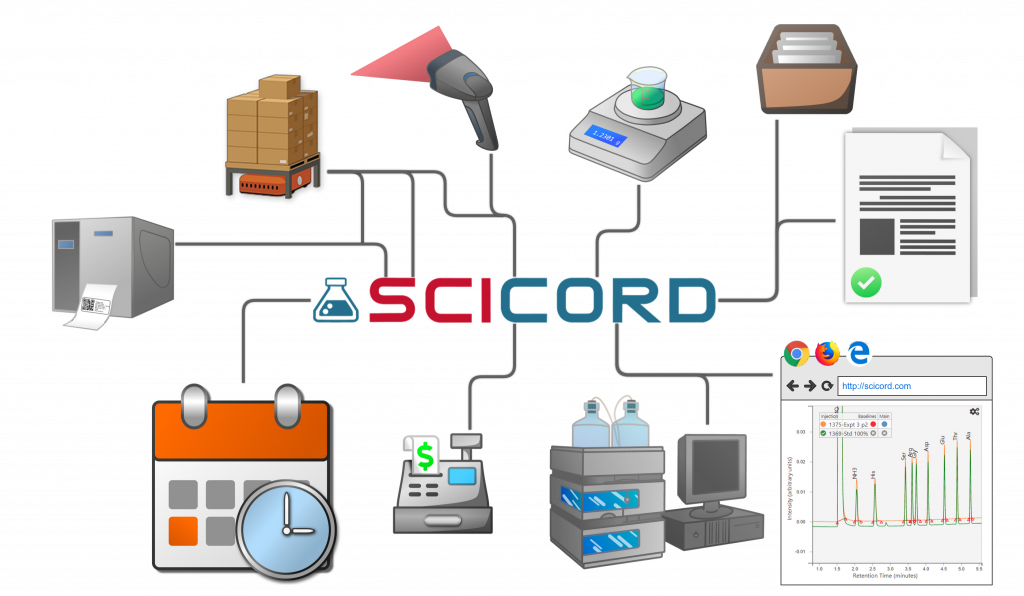 But we don't just stop at providing a great product, we also pride ourselves on our excellent customer service. As a boutique software company, our customers and their needs are our number one priority. Our team of experts is always available to answer any questions and provide support to help you make the most out of your SciCord experience.
So why choose SciCord? With its user-friendly interface, customizable templates, and wide range of features, SciCord is the perfect choice for streamlining your laboratory operations and managing your data more efficiently. Plus, with our commitment to customer service, you can trust that we'll be there to support you every step of the way.
Contact us Today!
Let's set a date for a demonstration so that you can experience the power of SciCord for yourself!